ODF
Fire danger will increase in Tillamook State Forest this week
Restrictions in the Tillamook State Forest and surrounding areas will increase this week in the face of increasing fire danger.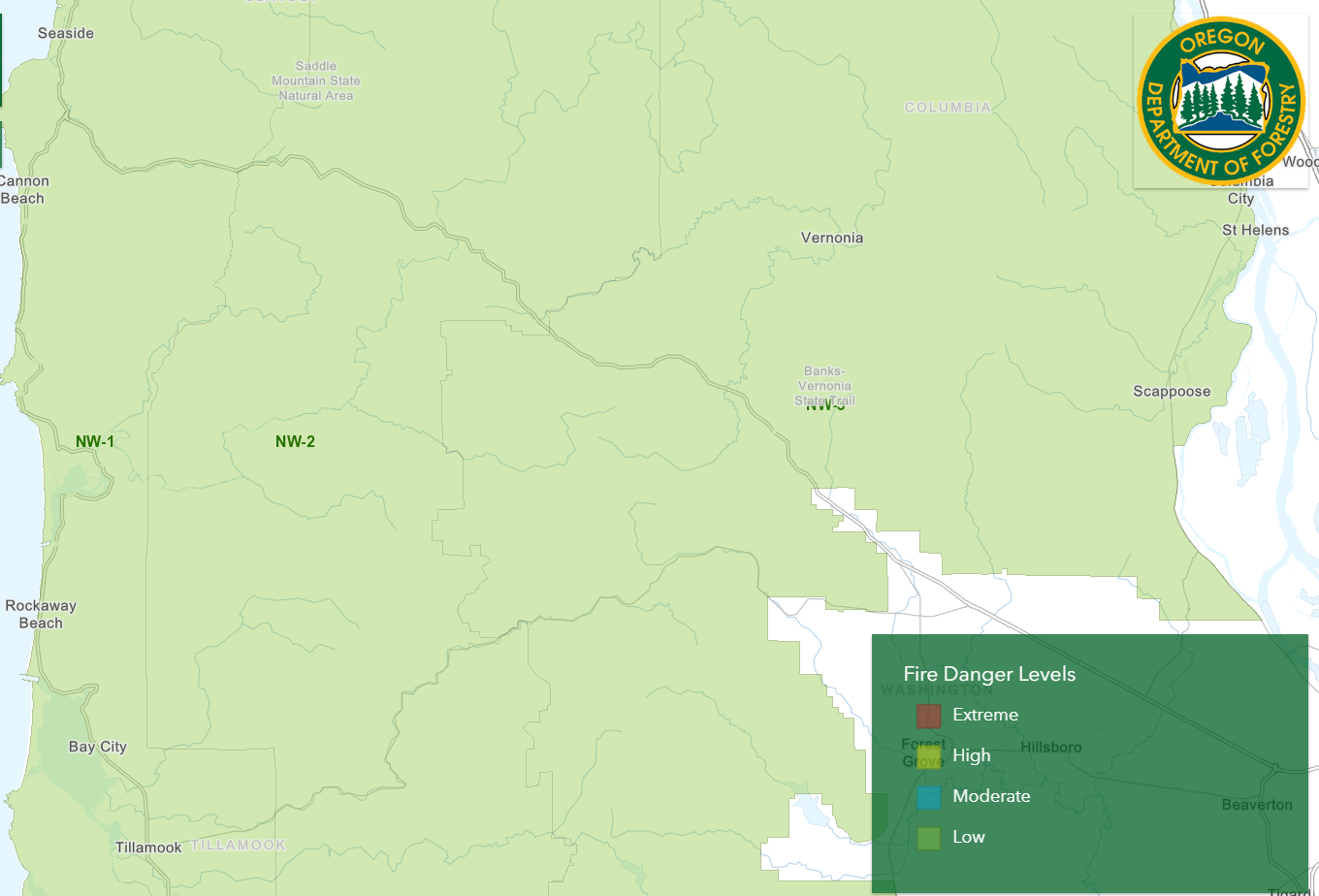 Restrictions in areas protected by the Oregon Department of Forestry in Northwest Oregon, which includes the Tillamook Forest, will increase this week in the face of increasing fire danger.
In the Northwest District, the general public will see fire danger raised from "low" to "moderate" starting Friday at 1 a.m. in all zones, while the Industrial Fire Precaution Levels (IFPL) will be raised from IFPL I to IFPL II starting Monday, July 25 at 1 a.m. for the NW-2 and NW-3 zones.
More information on existing fire danger levels can be found on the ODF Fire Danger Map and on the agency's restrictions and closures website.
Under a moderate fire danger level, restrictions such as limiting campfires to designated sites kicks in, among other restrictions such as limiting the times power tools are allowed to be used.
For industrial operations, under IFPL II restrictions, a number of operations involving power tools are restricted to only be allowed between the hours of 8 p.m. and 1 p.m.
According to the Portland office of the National Weather Service, this week's forecast shows extreme temperatures looming for the region. Temperatures hovering in the mid-90s west of Forest Grove are expected starting Monday, while the forecast for Lees Camp shows temperatures in the mid to upper 80s for the same time frame.