Salmonberry Trail Intergovernmental Agency to meet May 18
Those interested in the development of the Salmonberry Trail can follow along online at STIA meeting scheduled for Thursday.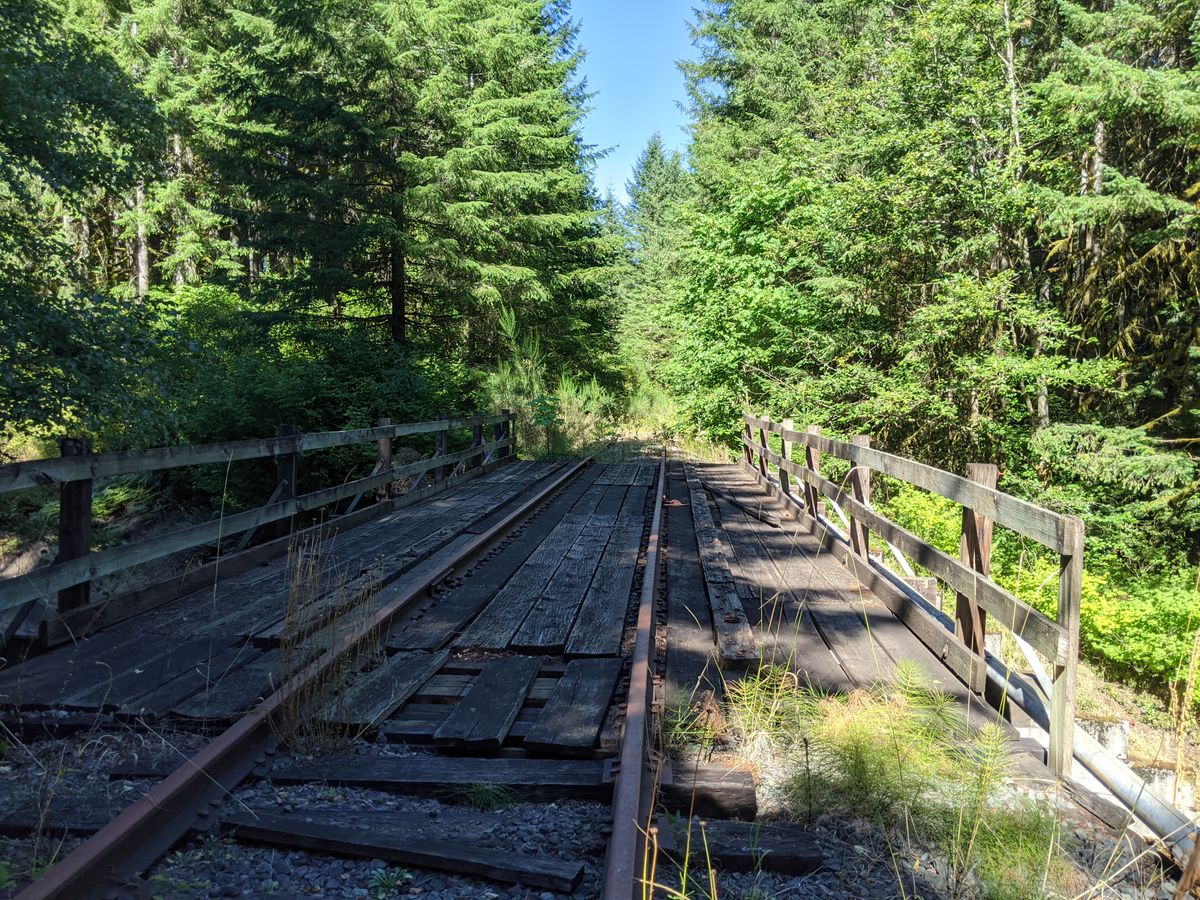 Those interested in the development of the Salmonberry Trail can follow along online at a Salmonberry Trail Intergovernmental Agency (STIA) meeting, scheduled for Thursday, May 18 from 1:30 pm to 3:00 p.m.
While a link to the livestream was not available as of press time, past meetings have been streamed on the Salmonberry Trail Foundation Youtube channel, and a link was also promised to be published on salmonberrytrail.org in advance of the meeting. A press release for the meeting said Oregon Parks and Recreation would livestream the event.
The public portion of the meeting will be preceded by an executive session, closed to members of the public, starting at 1 p.m. A press release omitted the subject of the executive session.
Those wishing to submit public comment for board members to review prior to the meeting were asked to email them to gavin@salmonberrytrail.org at least three days before the meeting.
On the agenda for the public part of the meeting are the review of job descriptions for STIA and the Salmonberry Trail Foundation, a review of financial statements and grant requests, an update from the Salmonberry Trail Foundation, the nonprofit arm of those developing the trail, and an overview of upcoming Salmonberry Trail-related activities.
Board members will meet in-person for the event at Portland's Pittock Mansion, according to Salmonberry Trail Foundation spokesperson Gavin Mahaley. There, board members will view the "This IS Kalapuyan Land" exhibit, an exhibit of contemporary Indigenous artworks and history curated by Steph Littlebird prior to the meeting.
The proposed Salmonberry Trail is an 87-mile corridor that follows the Port of Tillamook Bay Railway From Banks to Tillamook, passing through Manning, Buxton, Timber, Enright, Mohler, and other communities and cities in Washington and Tillamook Counties.
STIA was formed in 2015 as a framework of government agencies, including the Oregon Department of Forestry, Washington County, the Confederated Tribes of Grand Ronde and more. It is the government entity responsible for promoting and leading planning, development and maintenance of the proposed Salmonberry Trail.