ODF
Fire danger drops to 'low'
Thanks, rain!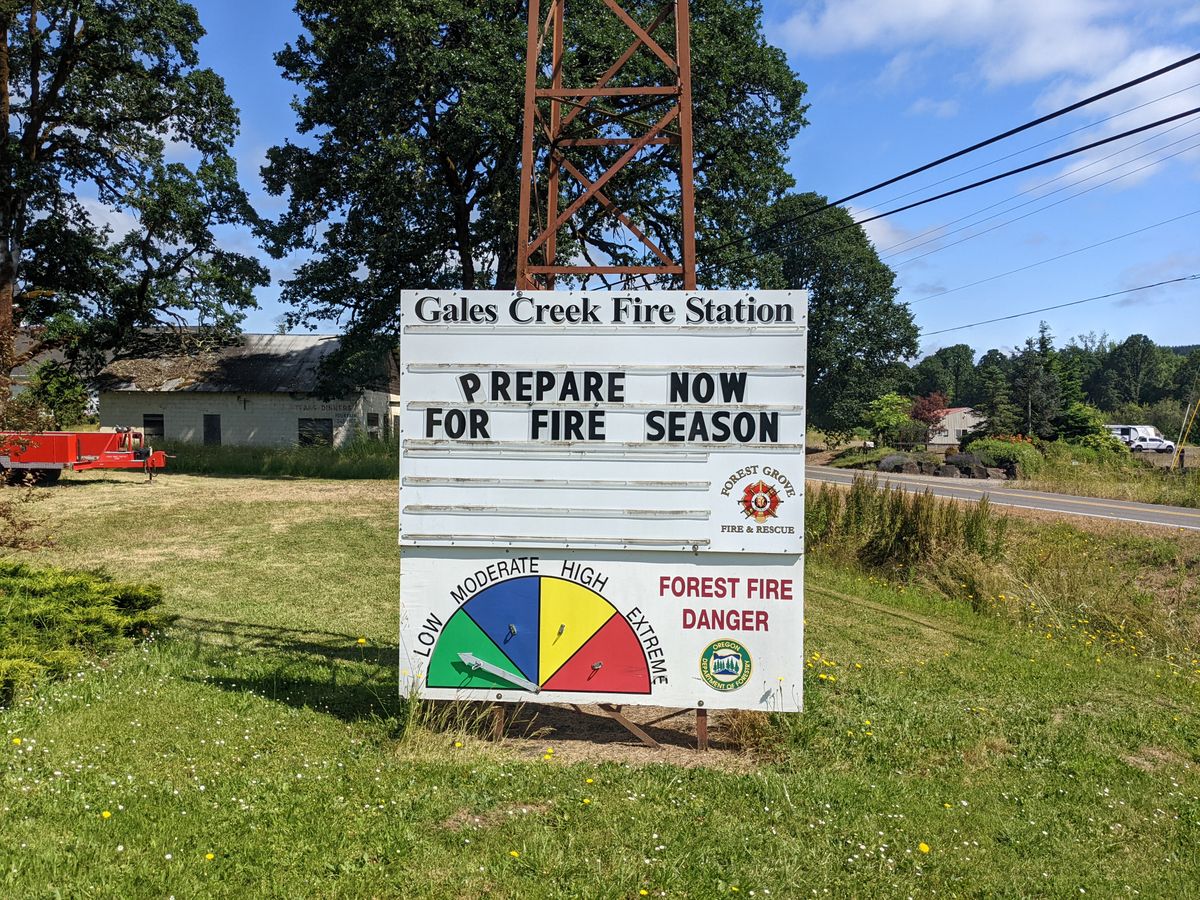 With a deluge of rain here and more to come, the Oregon Department of Forestry lowered fire danger for the entire Northwest Oregon Fire Protection Association to "low" at noon Monday.
"This is in effect for the entire Tillamook State Forest," ODF said in a statement.
Fire season, however, remains in effect.
Fire danger levels in the region have fluctuated in the last few weeks; after a period of moderate fire danger, ODF placed the east side of the region, including areas in and near Gales Creek, Timber, Buxton and the east side of the Tillamook State Forest at "high" on September 14 before dropping it back to moderate on September 19.
The NWOFPA region includes the entirety of the Tillamook State Forest and stretches north to the Columbia River, west to the Pacific Ocean, south to Sheridan, and east to parts of Gales Creek, the Killin Wetlands outside of Banks and to Scappoose. Locations in and within 1/8 of a mile of the NWOFPA region are considered lands protected by the ODF.
The public and industrial users of local forests can stay informed of current fire restrictions by visiting the agency's Fire Restrictions & Closures website or calling their local ODF or protective association office. Up-to-date recorded information on burning can also be found by dialing 503-325-7215.